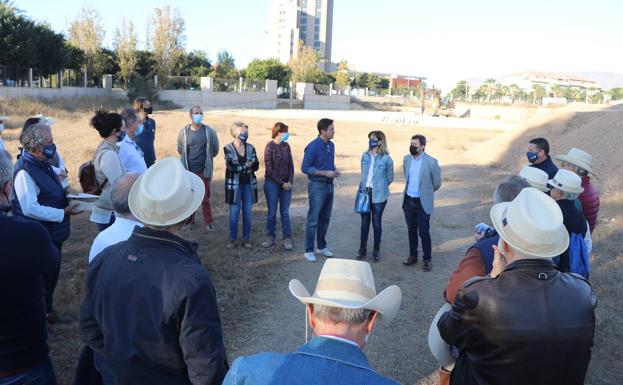 The article here on the Ideal site has details of the archaeological excavation of a site in El Ejido.
Read More for a Google translation of the article.
Heritage Associations of the entire province know the findings of Ciavieja
The works revealed in a first cut the existence of walls, structures and different rooms belonging to a Roman public building of thermal baths.
More than a hundred people belonging to about a dozen historical heritage associations throughout the province attended the Open Doors Day on Saturday organized by the Department of Culture of the El Ejido City Council and whose purpose was to publicize the latest discoveries found in the excavation works to enhance the value of the Ciavieja Field, which are now reaching the end of the first phase.
These works revealed in the first cut the existence of walls, structures and different rooms belonging to a Roman public bath building, while in the second cuts it was possible to delve into levels of the Bronze Age that confirm a continuous occupation of the place . Findings that with next phases are expected to continue to come to light.
The mayor, Francisco Góngora, stressed that the local government and the municipality have embarked on "a path that will take time but in which we will not stop," while showing his "satisfaction with the great progress made in the phase of excavation, which is already in its final stretch, and which will now give way to the process of consolidation, restoration and enhancement of the architectural elements, as well as the investigation of the ceramic remains, stuccoes and elements of domestic use that will come to contextualize the exact functionality and chronology of the space ».
Along these lines, Góngora insisted that "taking into account these findings, and once the great potential of the archaeological zone has been evaluated, the need and interest in continuing with the development of new phases of this project is more than justified" and stressed that it becomes "essential to finance by other Administrations".